ATX Breakout Board
During 2016 I backed quite a few Crowdfunded projects, most of which have been languishing in my project boxes waiting for me to use them.
One of my 2017 resolutions was to blog about them, so here is the first one.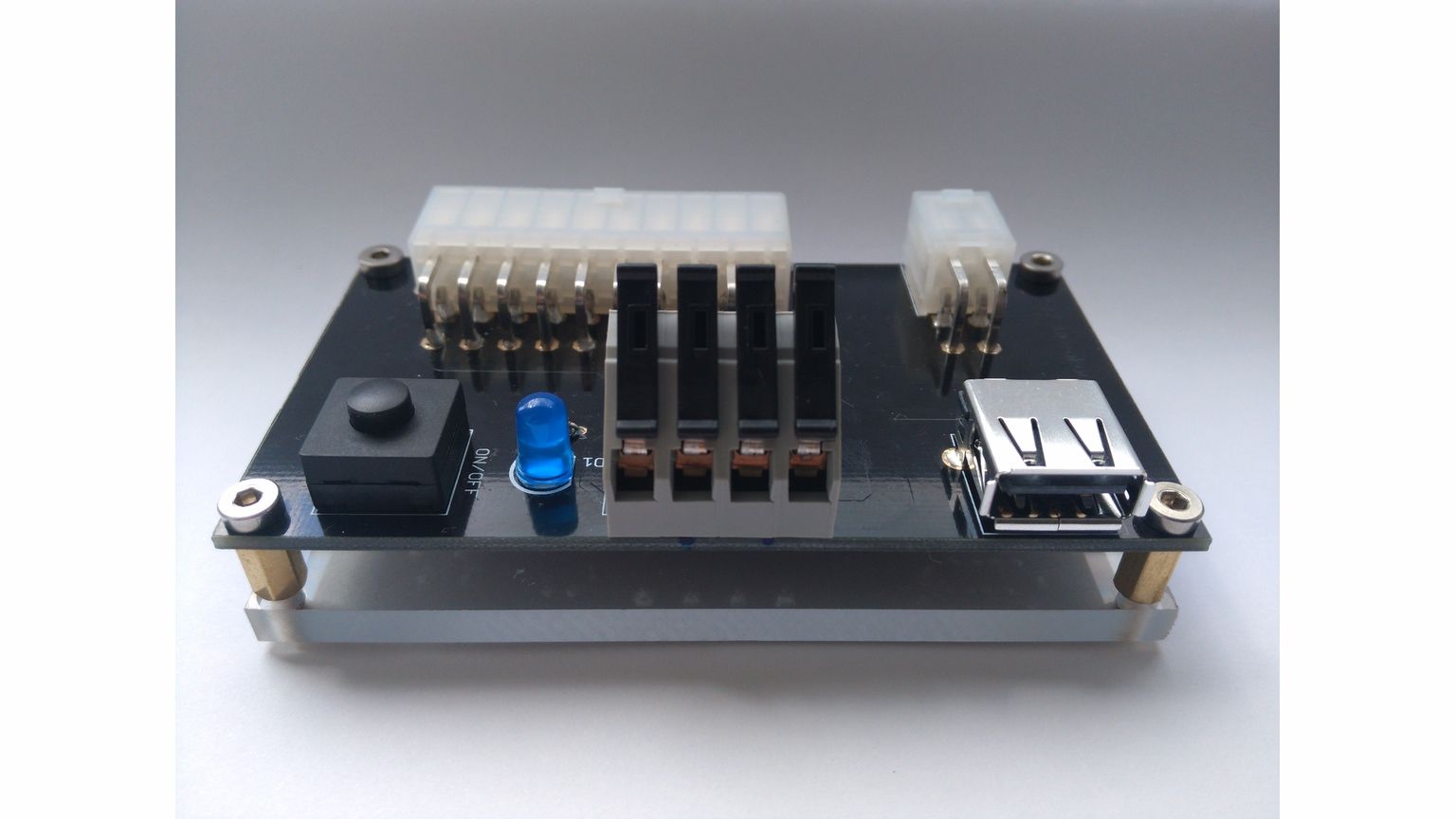 ATX Breakout Board
This appealed to me because I never seem to have enough power supplies, or I have a project that requires multiple voltages.
This was a Kickstarter project created by Richard Willmott
The ATX Breakout board is compatible with 20 pin and 24 pin power supply's, also there is an extra 4 pin connector to take advantage of the 12V CPU Power for extra current output. The output voltages are 12V 5V and 3.3V, also there is a USB Charging port capable of supplying 5 Amp.
This a high-quality board, it came ready built, it has an on/off switch and Blue LED indicator, so it just needs connecting to an ATX power supply, I did spend some time tidying up (removing) all the redundant cables.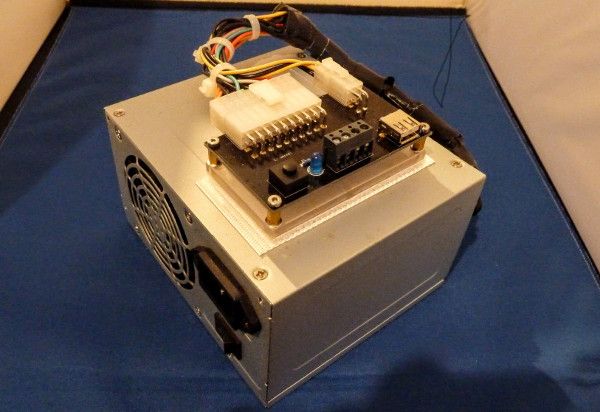 ATX Breakout Board mounted on power supply
I am very happy with the set-up I just wish I could get another board so I could then have a unit at the Makerspace.
It got it's first real use at Christmas, had a lot of Christmas lights all run off their separate plug power supplies (which all seemed to get very warm) so connected the whole lot up to the ATX unit, worked like a dream and stayed nice and cool.
I have found a few similar boards for sale on eBay & Amazon but none of the same quality.
---
Date
January 15, 2017
---
---